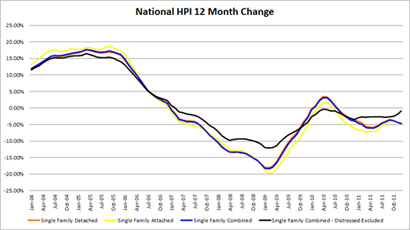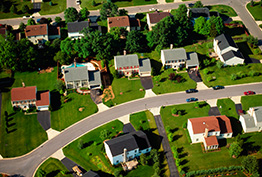 ListingTrends
supplies the basis for understanding risk—from a real-world, on-the-ground perspective—in the supply-side real estate housing market. Statistics derived from
ListingTrends
modeling give users a fact-based first look at the housing trends likely to determine the market's future direction, including price trends, inventories, absorption rates, and days-on-market.
More
The CoreLogic Real Estate Analytic Suite includes the most comprehensive real estate data sets, a critical factor in mortgage and market risk assessment. Whatever your role-—originator, broker-dealer, servicer or hedge fund investor, —success in the real estate financial industry requires fast, accurate, robust assessment of risk in the real estate market. The Real Estate Analytics Suite features four interconnected application modules:
CoreLogic HPI™

—The most current and comprehensive set of home price indexes on the market, including extensive coverage in non- disclosure states and a non-distressed properties tier, and featuring Market Condition Indicators to identify market saturation levels, CoreLogic HPI is a vital tool for real-estate analytics, research and portfolio valuation. Ideal for use cases that require up-to-date information.



CoreLogic HPI Forecasts™

—Built on the CoreLogic HPI, CoreLogic HPI Forecasts offers model-based forecasts based on a time-tested and academically supported two-stage error correction framework. CoreLogic HPI Forecasts starts where CoreLogic HPI ends, providing home price projections for the next five years and like the CoreLogic HPI, also features Market Condition Indicators to identify market saturation levels.



CoreLogic HPI Forecasts Stress Testing Scenario

—Aligning the CoreLogic HPI Forecasts with the national CCAR house price supervisory scenarios, CoreLogic HPI Forecasts Stress-testing Scenarios are available for CCAR Baseline, CCAR Adverse and CCAR Severely Adverse scenarios for all geographic levels.



HPI Valuation Engine

—A mark-to-market tool, HPI Valuation Engine takes the guesswork out of determining the best tier/geography combination of CoreLogic HPI to use.



CoreLogic Case-Shiller Indexes™

—CoreLogic Case-Shiller Indexes are the longest standing and most highly recognized brand of Home Price Indexes. They use baseline repeat sales methodology, based on the ground breaking model pioneered by Karl Case and Robert Shiller, 2013 Laureate in Economic Science. They are calculated using statistical procedures that reduce both revision and estimation volatility. CoreLogic Case-Shiller Indexes are highly trusted, widely respected and accepted valuation benchmarks and are great for use cases that require stability.



Case-Shiller Home Price Index Forecasts

—CoreLogic and Moody's Analytics have partnered to forecast the Case-Shiller Indexes with a two-stage structural econometric model of home price equilibrium and disequilibrium. The model is estimated separately for different regions of the U.S. to account for region-specific housing market dynamics and projects home prices 30 years into the future.



Cash Investor Trends

—Cash Investor Trends provides both cash and non-cash sales counts, mean and median prices, and institutional investor activity broken out by sales type.



CommercialTrends

—CommercialTrends offers investors and property managers valuable trend data in the commercial space segmented by the most common commercial property types.



ListingTrends

—Derived from our Partner InfoNet™ sources, Listing Trends is a unique monthly snapshot of multiple listing entries, providing inventory and days on market trend data and leading indicators of house prices. ListingTrends is limited to use-case risk management use-cases only.



MarketTrends

—With trends data, such as sales production, sales price, and performance, MarketTrends is a vital tool in identifying and valuing market expansion opportunities, conducting valuation and portfolio analyses, benchmarking markets, and analyzing the real estate cycle.



RentalTrends

—RentalTrends offers trends data such as rent amounts, rent per square feet, capitalization rates and vacancy rates, making it a vital tool for investors and property managers.


No matter where you operate in the mortgage lifecycle, the Real Estate Analytics Suite provides a critical, dynamic, multi-dimensional capability for identifying, assessing, understanding, projecting, and mitigating real estate risk.


To drill from a state to county or zip, right click on the attribute and select the desired geographic level.


Drag and drop attributes and metrics to the page by view to simplify the report output.